Published: 20 June 2007
Publications
Updated Health Warning issued under Section 98 of the Medicines Act - Diethylene Glycol in toothpaste
20 June 2007
Please attribute to the Ministry of Health
The Director-General of Health today issued an update to the warning given to consumers on 14 June advising that Chinese-made toothpastes should not be used because they may contain the toxic substance diethylene glycol.
The Director-General warns consumers not to use the toothpaste Dr. Cool, which is made in China and is labelled as containing diethylene glycol. This toothpaste has been distributed through the Dollar Store 123 chain. The company responsible has been advised to remove all stock from its shelves and has been requested to place advertisements in newspapers asking consumers to stop using the product and return it to the point of purchase.
Consumers are reminded that the Director-General has warned users against using Chinese-made toothpastes as they may contain the toxic substance diethylene glycol which may cause harm in some people, in particular, young children or those with liver or kidney disease.
It is important for consumers to be aware that a range of toothpastes has been identified overseas as containing diethylene glycol and it is possible that some of these are being sold in New Zealand. Consumers should contact Medsafe if any of the following products are found to be on sale.
Products identified as containing diethylene glycol by the United States Food and Drug Administration (USFDA) and known to be available overseas include:
Dr. Cool Coolmint
Superdent Coolmint
Cooldent Coolmint
Cooldent Spearmint
Cooldent Fluoride
Everfresh Assortment
BrightMax
DentaPro
Dentakleen
Dentakleen Junior Brand - Strawberry
Dentakleen Junior Brand - Blueberry
Bright Max Peppermint Flavor
Clean Rite Toothpaste
Clean Rite Toothpaste Kit
Oralmax Extreme Action Kit
Oral Bright Fresh Spearmint Flavor
DentaKleen
DentaKleen Junior
DentaPro
ShiR Fresh Mint Fluoride Paste
ShiRFresh Toothpaste
ShiRFresh Mint
ShiRFresh Ice Mint
Freshh Spearmint
Crescent Toothpaste
Naturabella nino Dusanzo
Investigations are continuing into the importation of Chinese-made toothpastes. Twenty-two importers have been contacted to date, and so far no other products have been identified as containing diethylene glycol, however, Medsafe is continuing to further examine all products identified as having been made in China to determine whether they contain diethylene glycol.
Photos
Front of Open Pack of Dr Cool Toothpaste with Toothbrush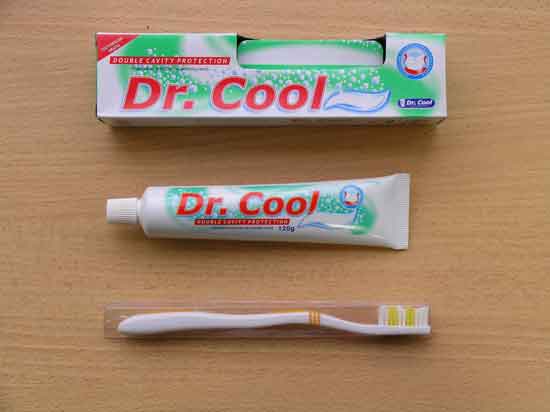 Front of Dr Cool Pack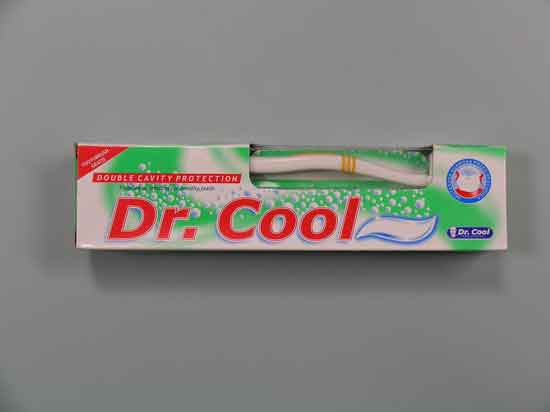 Back of Dr Cool Pack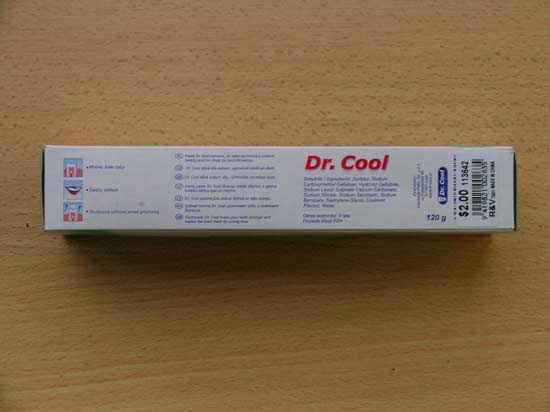 The media release sent out on 14 June on this same issue is available at http://www.moh.govt.nz/moh.nsf/indexmh/health-warning-under-section98-medicines-act-1981-14jun07?Open
ENDS