Safety Information
Early Warning System - Alert Communication
Consumer Level Recall – Melatonin 3 mg tablets (Worldwide Labs)
Products affected
Information for consumers and caregivers
Information for healthcare professionals
What action is Medsafe taking?
How to report

27 July 2018
Pharmacy Retailing New Zealand Limited trading as Healthcare Logistics is recalling Melatonin 3mg tablets (Worldwide Labs brand) from wholesalers, pharmacies, hospital pharmacies, and consumers in New Zealand.
Healthcare Logistics is conducting this recall because foreign material was found in one tablet from a single batch. This batch was dispensed to consumers after 28th March 2018.
On examination the foreign material was found to be a short metal strand traced from a wire brush used to clean equipment during manufacturing. This product is being recalled due to the potential for discomfort and irritation if the foreign material is ingested.
Melatonin 3 mg tablets (brand name Worldwide Labs) is an unapproved product and was being supplied under section 29 of the Medicines Act 1981.
Products affected
The product is: Melatonin 3 mg tablet (Worldwide Labs)
Batch number: P1710056 – Note: this number may not appear on dispensed tablet bottles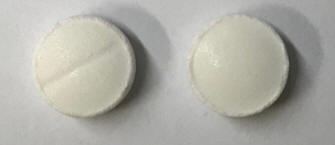 Melatonin 3 mg tablet (Worldwide Labs)
Information for consumers and caregivers
If your pharmacy has dispensed the affected product to you, they will contact you to arrange a replacement.
If you have not been contacted and have been dispensed Melatonin 3mg after 28 March you may wish to call your pharmacy for advice. Your pharmacy may have had difficulty contacting you or you may have been supplied tablets from a batch that is unaffected.
If your Melatonin 3mg tablets are in an original container you can check the batch number yourself. The affected lot is P1710056. The lot number is located at the bottom on the "Supplemental Facts" side panel label of the bottle as shown.
Original container labelling for Melatonin 3mg tablets

To date there have been no reports of any adverse events related to this issue. However, if you have any concerns seek medical advice from your healthcare professional.
If you have questions about this recall please call Healthcare Logistics at: 0508 229 477; email: recall@healthcarelogistics.co.nz.
Information for healthcare professionals
You should have already been contacted by Healthcare Logistics.
If you have any additional questions please call the company.
Replacement stock from an unaffected batch is available or will be available shortly.
To date there have been no reports of any adverse events related to this issue.
Report any adverse events to a medicine by calling the Centre for Adverse Reactions Monitoring (CARM) toll-free at 0800 466 678 or by reporting online at https://nzphvc.otago.ac.nz/report
What action is Medsafe taking?
Medsafe is working with Healthcare Logistics to ensure an efficient recall and will review any adverse events that may be reported.
How to report
Phone
+ 64 3 479 7247 to speak to a Medical Assessor at the Centre for Adverse Reactions Monitoring (CARM)
Online
Submit an online report
Prescribers can submit using the online reporting tool available in patient management software.
Yellow Card
A completed Yellow card can be submitted to CARM via email, fax or mail (address is on the card).
Email
carmnz@otago.ac.nz
Fax
+64 3 479 7150

Medsafe cannot give advice about an individual's medical condition. If you have any concerns about a medicine you are taking Medsafe encourages you to talk to your healthcare professional.